DESIGN & DEVELOPMENT
OPTIC ARMOR PERFORMANCE windows has in-house new product development using CAD-CAM systems to create custom shapes and forms from your computer design. low minimums and low startup cost makes our new product development feasible for all new and existing accounts.
Polycarbonate is an extremely versatile, very tough plastic, used for a variety of applications - from bulletproof windows to DVDs.  One advantage of polycarbonate, versus other types of plastic, is its unbeatable strength, yet it remains a light weight material. While acrylic is 17% stronger than glass, polycarbonate is nearly unbreakable (250 times stronger than glass) but only one-sixth as heavy as glass.  Bulletproof windows and enclosures, as seen inside banks or at drive-throughs, are often made of polycarbonate. Using Optic Armor Windows patented process creates a windshield for a variety of uses with the benefits of chemical and scratch resistance, thermal protection, a light weight and crystal clear optics.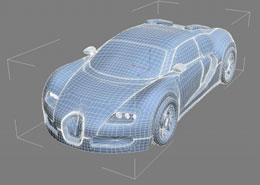 Optic Armor Performance Windows reputation for manufacturing the highest quality windows for the racing industry has led us into other markets in transportation such as racing windshields (safety, lightweight, and optical clarity), off-road windshields (shatter proof, impact resistant),  ATV windshields, snowmobile windshields, watercraft windshields, including jet ski windshields and boat windshields. We also manufacture polycarbonate products for the  food service industry, including sneeze shields and other sanitary, shatter proof containers.  We also have major forestry and farm equipment manufactures that utilize our products - heavy equipment windshields and enclosures for tractors and combines.  Our products include military applications, motorcycle after market products (windshields and fairings), and other leading edge, high performance applications (including NASCAR).